GOD'S TREASURE
Main Passage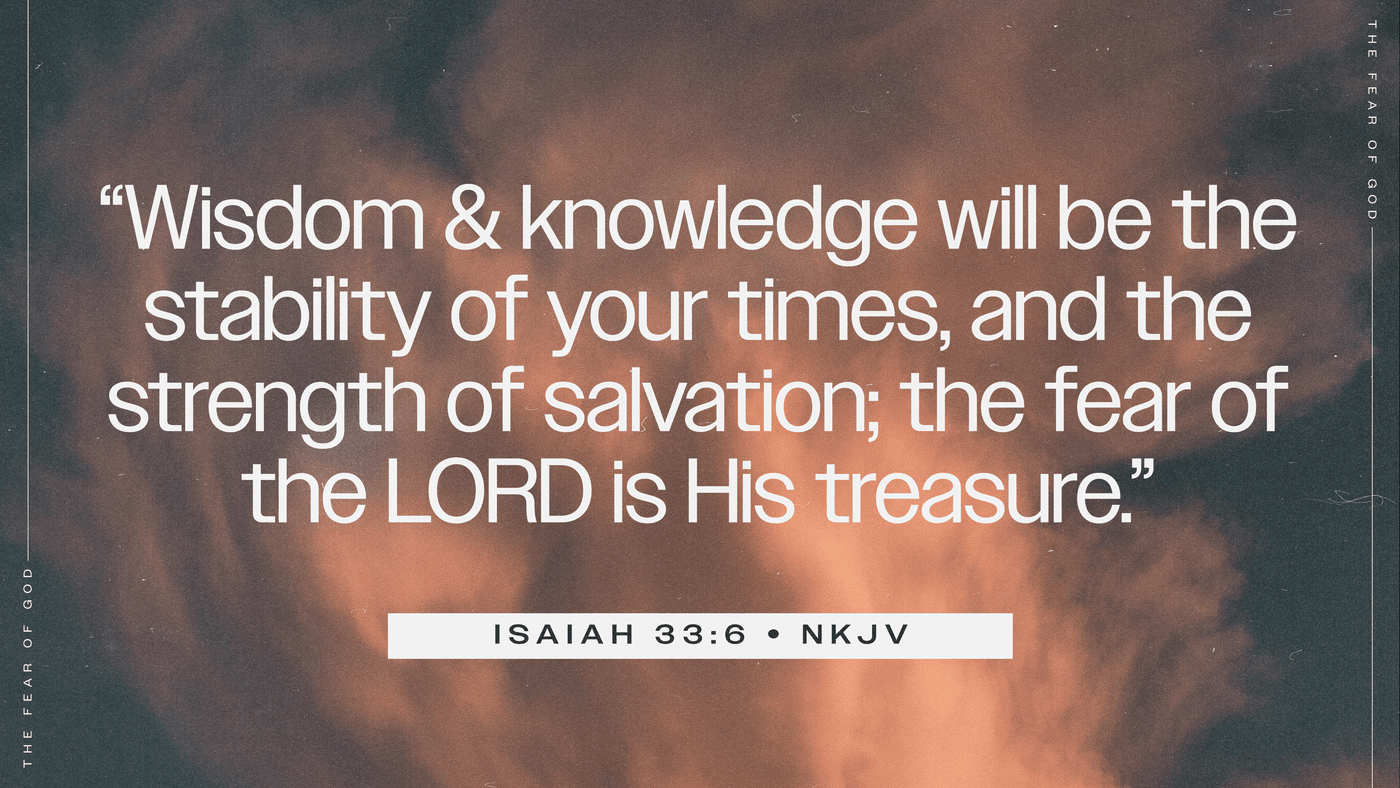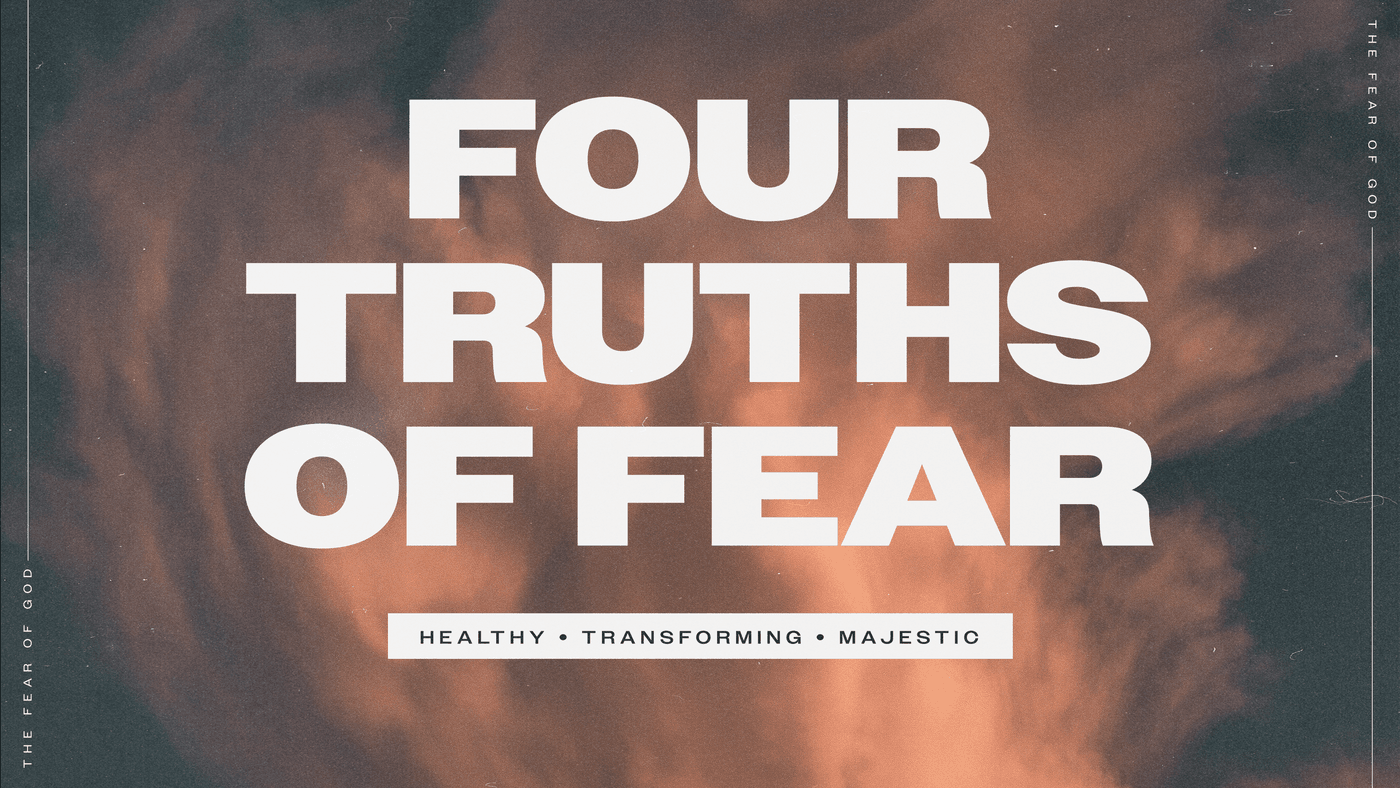 1-We are human; we will fear.
2-Fearing God is more beautiful & deeper than we think.
3-Fearing God swallows up destructive fears.
4-Fearing God is the beginning of everything good.
-----------------
QUOTE OF THE WEEK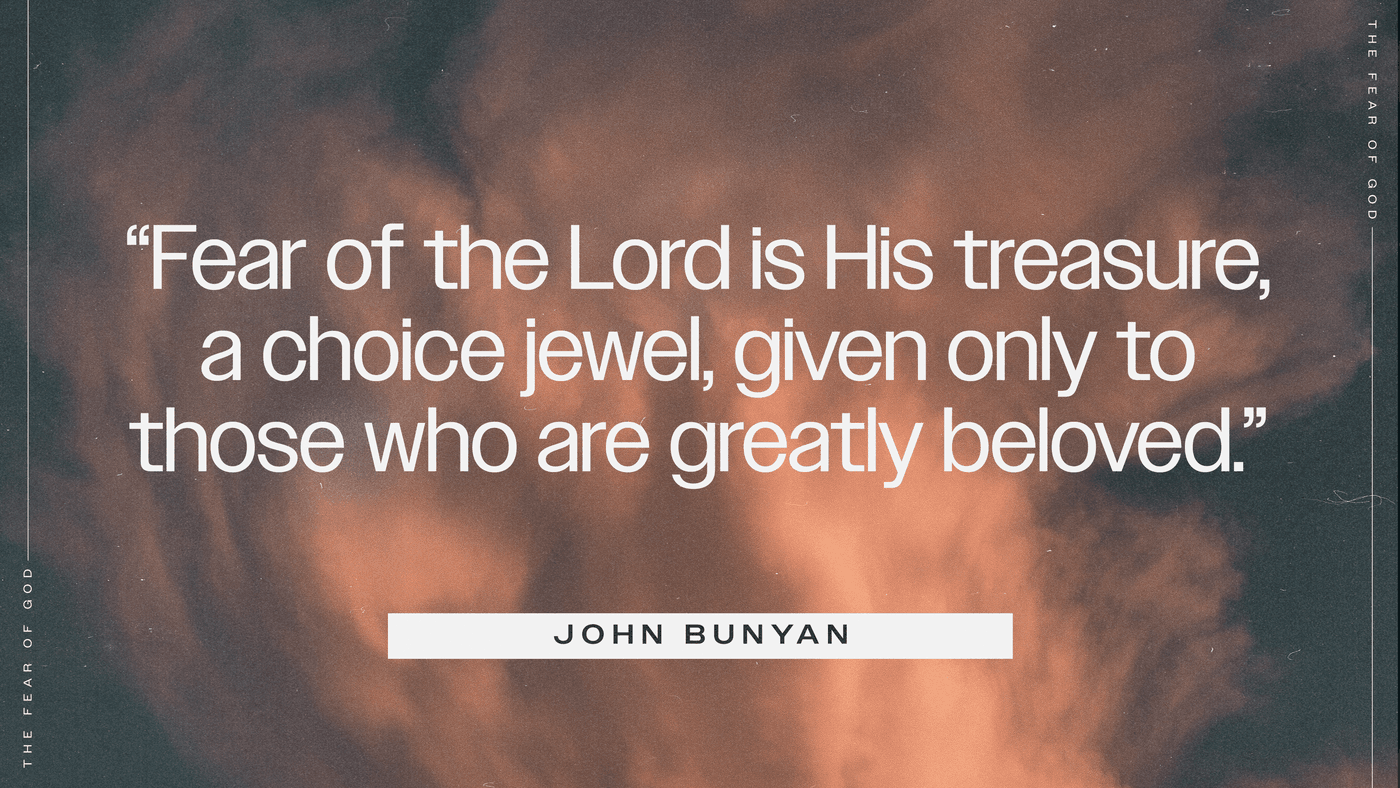 TAKEAWAY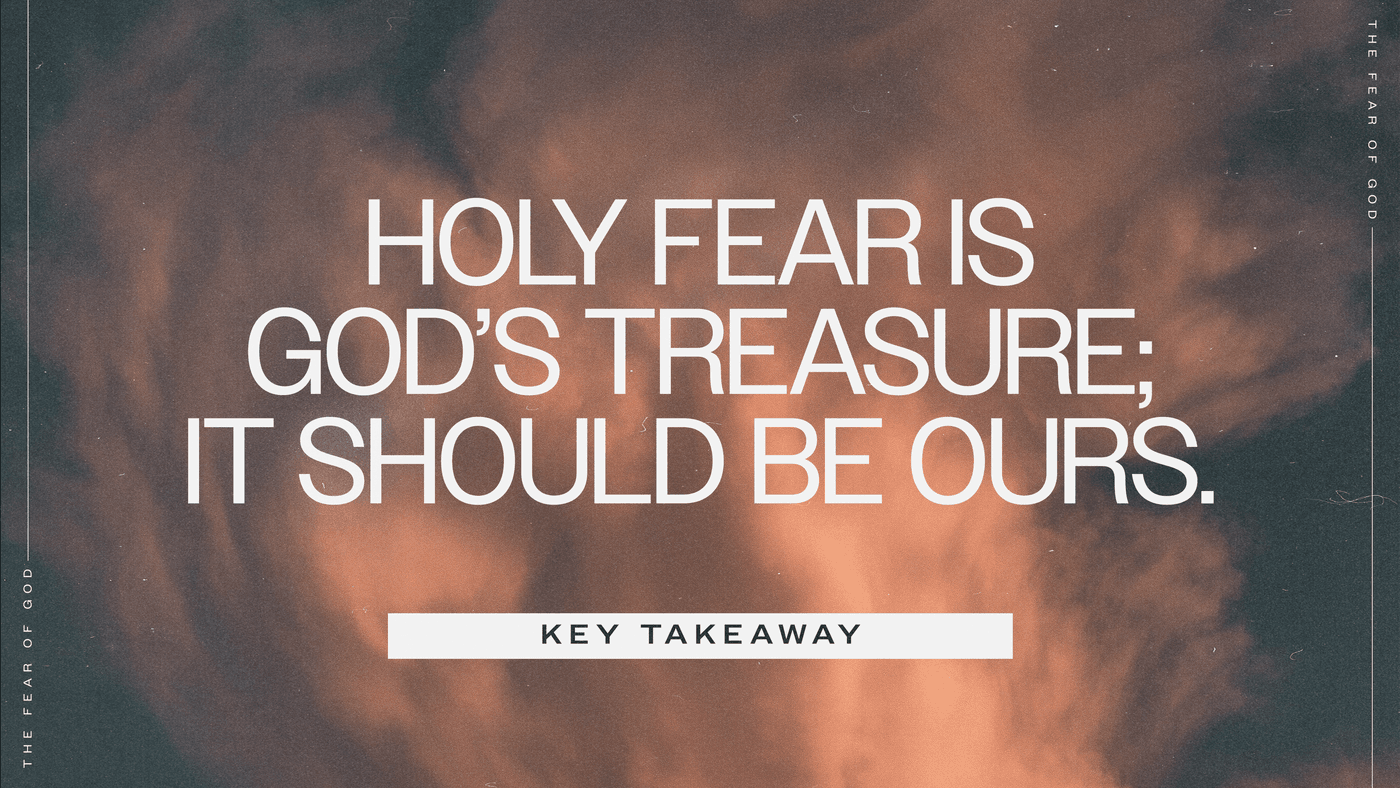 APPLICATION QUESTION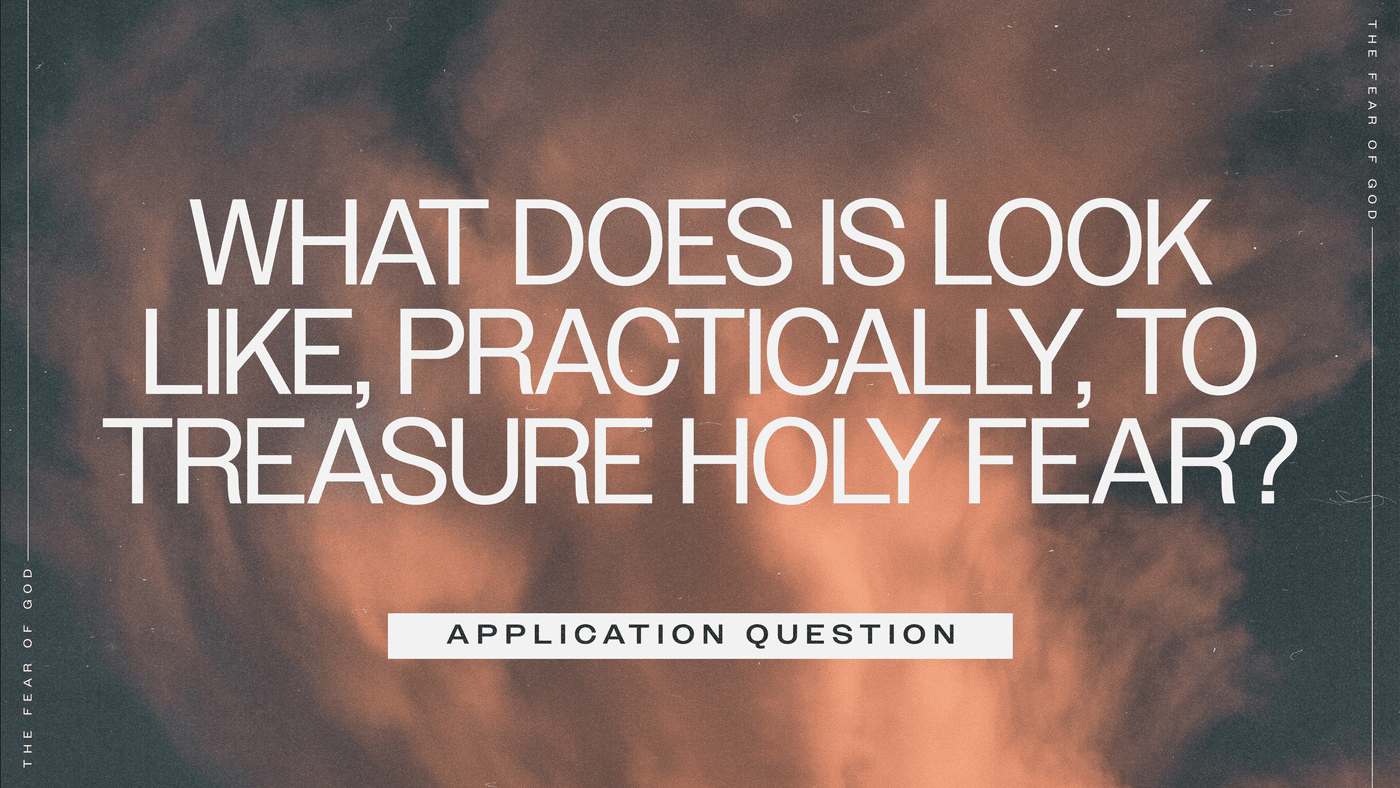 THROUGH THE WEEK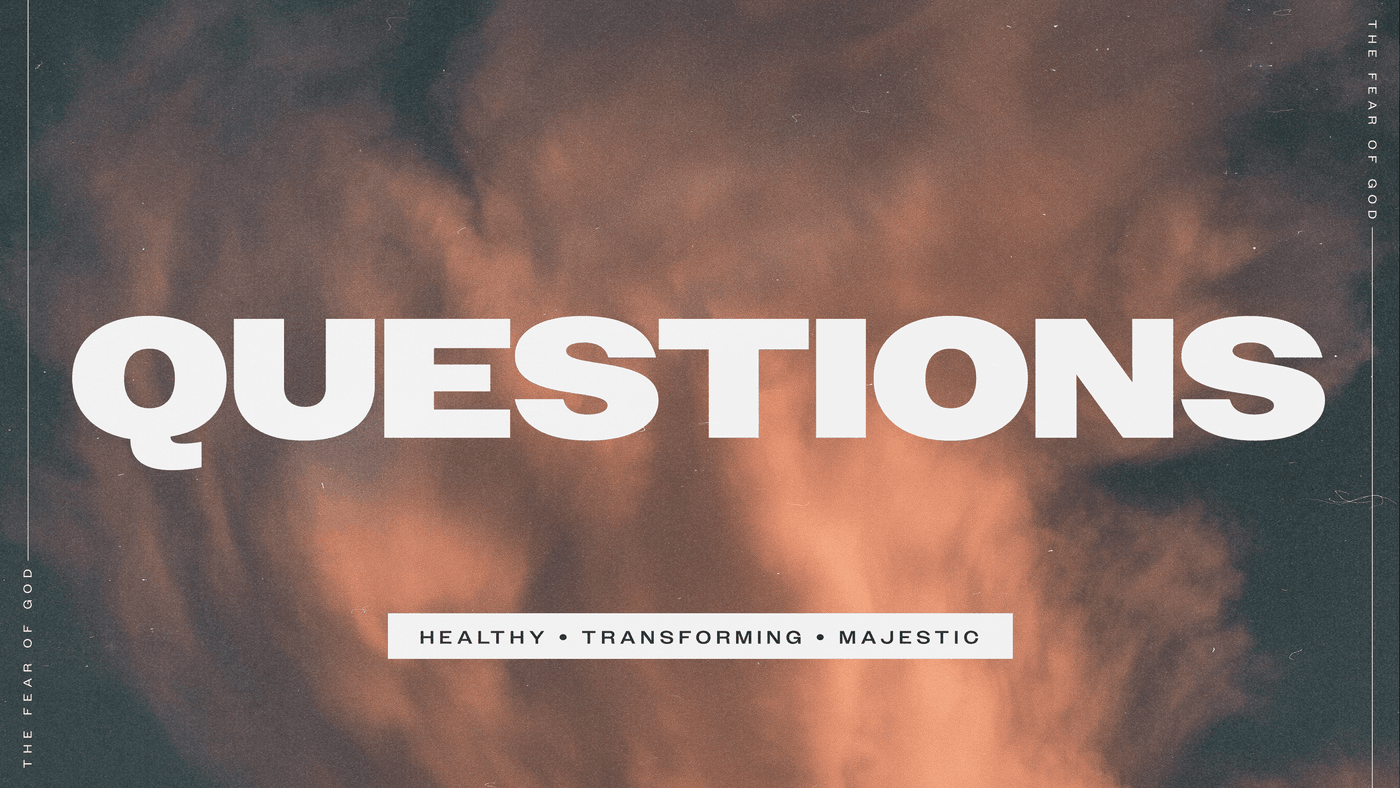 The fear of God is one of those terms that gets used a lot in church settings but is rarely defined. In your own words, how would you summarize what you've been taught about the fear of God? What does it mean? What does in not mean?
At the end of the book of Ecclesiastes, Solomon sums up the wisdom of his experience by saying, "Fear God and keep His commandments, for this is the duty of all mankind" (12:13). How would you describe the connection between fearing God and obeying God?
Let's look at Hebrews 12:28-29: "Therefore, since we are receiving a kingdom that cannot be shaken, let us be thankful, and so worship God acceptably with reverence and awe, for our 'God is a consuming fire.'" How does the fear of God lead to worship, and vice versa?
The key idea in this study is that holy fear - The Fear of God - is an incredibly powerful force for good in our lives. When have you experienced benefit or blessing because you have chose to fear God?
Think back to your first encounters with God and your earliest memories of meeting Him. What emotions we most prominent in those times? What thoughts or feelings we most prevalent in those experiences?
-----------------
ADDITIONAL STUDY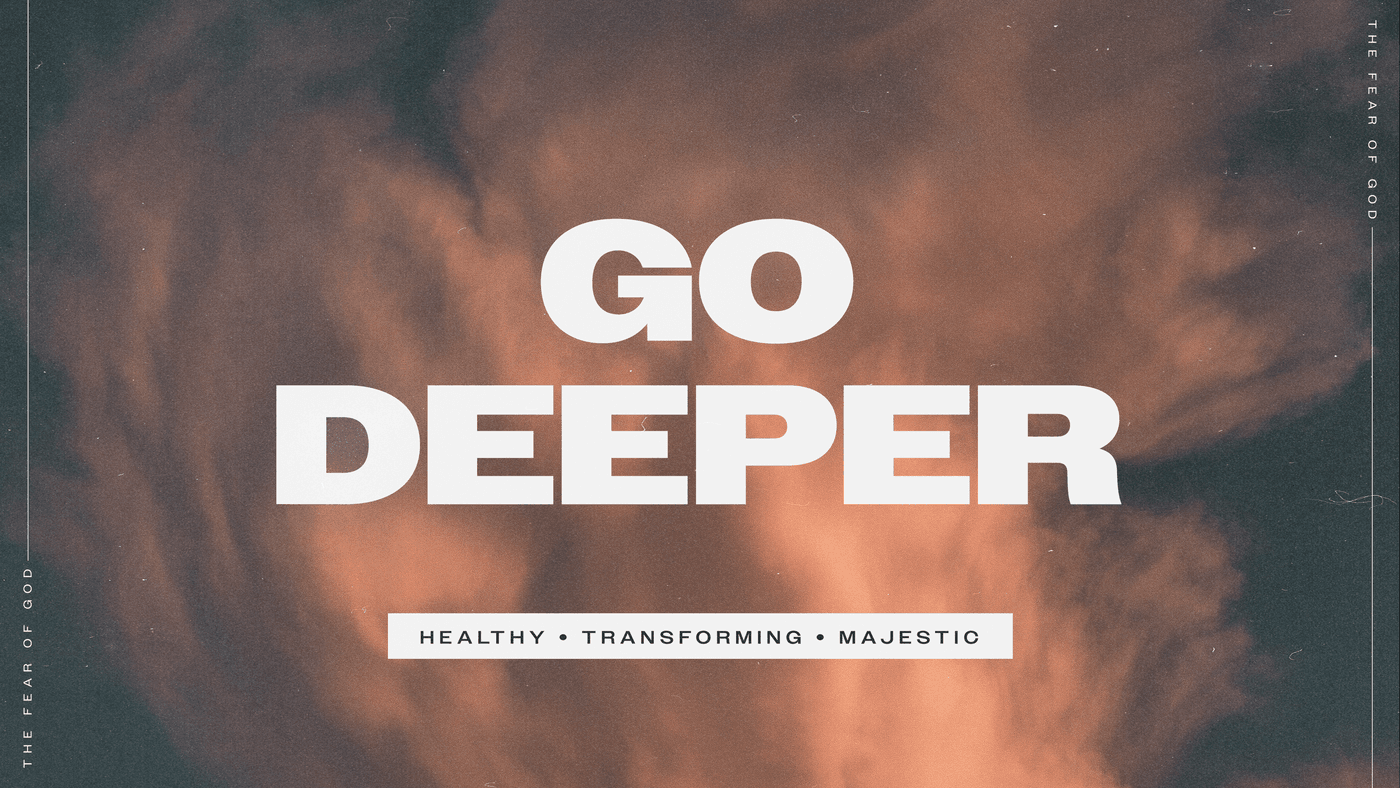 When God rescued His people from bondage in Egypt, He did not immediately lead them to the promised land. Instead, He led them to Mount Sinai so they could experience Him. Take a few minutes and read about this encounter and then answer the questions that follow.
16 On the morning of the third day, thunder roared and lightning flashed, and a dense cloud came down on the mountain. There was a long, loud blast from a ram's horn, and all the people trembled. 17 Moses led them out from the camp to meet with God, and they stood at the foot of the mountain. 18 All of Mount Sinai was covered with smoke because the LORD had descended on it in the form of fire. The smoke billowed into the sky like smoke from a brick kiln, and the whole mountain shook violently. 19 As the blast of the ram's horn grew louder and louder, Moses spoke, and God thundered his reply.
Exodus 19:16-19
18 When the people heard the thunder and the loud blast of the ram's horn, and when they saw the flashes of lightning and the smoke billowing from the mountain, they stood at a distance, trembling with fear. 19 And they said to Moses, "You speak to us, and we will listen. But don't let God speak directly to us, or we will die!" 20 "Don't be afraid," Moses answered them, "for God has come in this way to test you, and so that your fear of him will keep you from sinning!" 21 As the people stood in the distance, Moses approached the dark cloud where God was.
Exodus 20:18-21
How do these passages add to your understanding of what it means to fear God?
What are some ways that the fear of God will keep us from sinning?